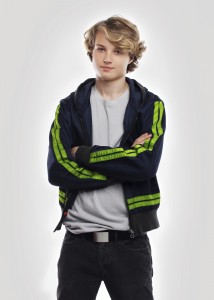 Yo, it's Tanner here. As you may or may not know, it's National Physical Fitness and Sports Month. To help promote health, I made a vid for my portfolio that I want to share with all of you. My uncle, the Robot Butt CEO, said he'd also send it off to the President's Council on Fitness, Sports & Nutrition for me. So I think this should be playing on TV pretty soon.
The editors here tried to remind me that this is a comedy site, but I told them fitness is no joke. It's like my main man Gandhi said, "It is health that is real wealth and not pieces of gold and silver."
So without further ado, here is my video for all of you out there. Remember: never stop moving, eat right and exercise! This one goes out to my video production teacher at my high school, luv ya Mr. Clifson!