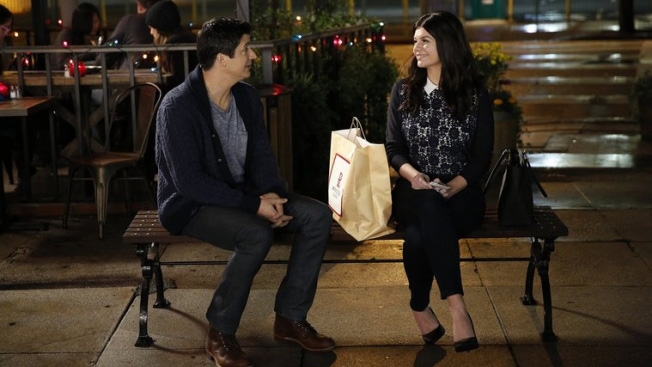 When you have a sitcom starring Ken Marino and Casey Wilson, and it was created by David Caspe, can anything really go wrong?
If it's on NBC, it can.
However, Caspe and company will attempt to break the curse held over the network and create a show that isn't just a critical darling that barely lives to see each season (if it even gets to see one), but is a ratings success as well. That show is called Marry Me.
If the trailer for this show – which has already been given a series order – is any indication, the jury is still out on the potential of its success. In fact, it really doesn't do much at all to inspire confidence. It is packed full of broad, awkward pilot humor and could be hampered slightly by its concept, which is that a couple, desperate to be engaged in a romantic way, is finding the process pretty difficult.
But Happy Endings, Caspe's last show, which developed into one of the best sitcoms on television before being unceremoniously dumped by ABC, started out slow, trying to overcome its premise. If Marry Me is given time to develop and find its own voice, then it certainly has a chance.
Plus, it'll be airing after The Voice on Tuesdays, so saying it has a chance doesn't feel so hollow because we're talking about NBC here and that place has become a black hole for comedies, a barren wasteland of high concepts and stars who thought they could take on the beast, only to be slain themselves.
Related articles