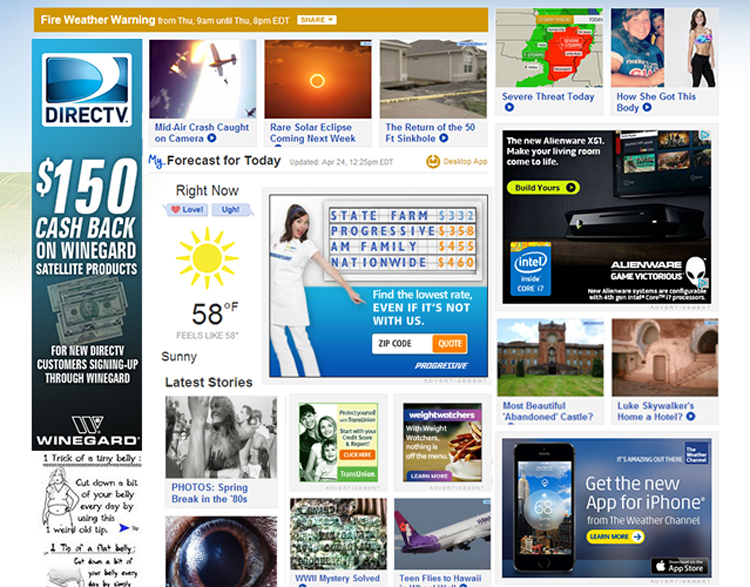 What was once the Internet's top spot for viewing useless spam ads has recently made a rare misstep by adding an absolutely baffling weather widget.
Users and fans have been vocal about their dislike of this new move, with one commenter writing, "I used to go to this site to see ads. If I wanted weather, I'd just check my Weather.com toolbar or desktop app."
The site has yet to respond, but the web browser add-on WeatherBlocker has seen a 65% increase in users since the site's update.