At this point in Barack Obama's presidency, the staff has likely stopped bothering to even wake up Vice President Joe Biden for the really early meetings.
And with a little less than two years left for this current administration, Biden was able to knock out the last glaring thing he had to do before it was all said and done: join Instagram.
As you might expect, Biden's first picture displays how cool he is, which is to likely detract from the fact that he probably has no idea what he's talking about when it comes to laying out a plan for middle-class jobs, or whatever he's being trotted out to say these days. If he can just make it through a speech by getting all of the names and locations right, that should be considered a win.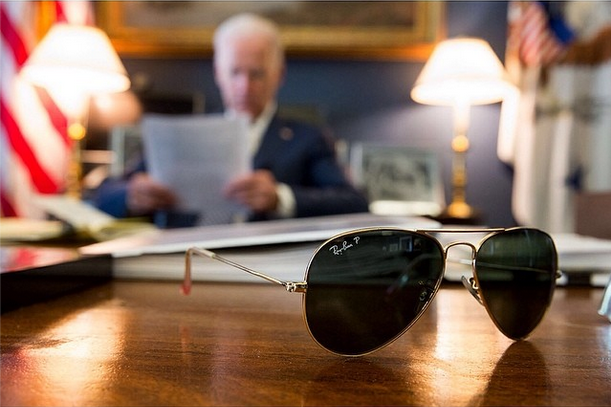 On its first day, Biden's account posted at the rate of a college student loving his/her spring break. He even posted a selfie with the man himself, President Obama.
Now that he's taken care of everything on his to-do list, one wonders just how Biden plans to fill his time throughout the rest of his tenure as the vice president. Sure, he'll probably take plenty more pictures that show how cool he is, but that could be interspersed between any number of things, from wandering the streets of DC and challenging college students to fights knowing no one will ever believe what happened to building an expanded area under his desk to take George Costanza-style naps.