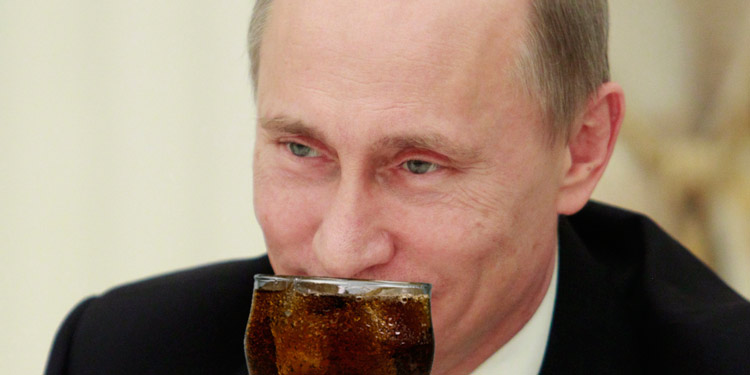 MOSCOW – President Vladimir Putin halted discussion with top Russian officials this afternoon to take a long cool swig from a tall glass of coke.
"I find the drink very refreshing and I love the way the bubbles tickle my nose," Mr. Putin said conspiratorially as he leaned over to Prime Minister Dmitry Medvedev.
Setting the glass down and leaning back with a satisfied smacking of his lips, Mr. Putin then continued discussions of the Kremlin's plan to finish annexing Crimea.