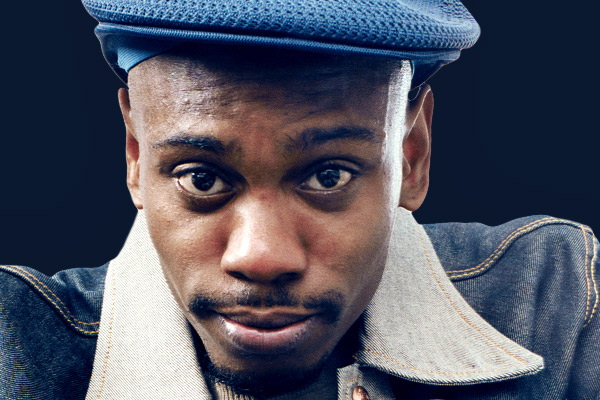 For the first time since he walked away from his popular TV show Chappelle's Show in 2005, comedian Dave Chappelle will be making his first true headlining appearance in New York City on June 19 at Radio City Music Hall.
And after a number of sets last year – including a surprise appearance with Chris Rock at the Comedy Cellar in NYC and touring with the Oddball Comedy & Curiosity Festival – it's probably safe to say that Chappelle is officially back in the comedy world. Sure, 2013 could be noted as his obvious return, but two consecutive years of headlining events makes it a safer bet for the enigmatic star.
It's been a long time coming for Chappelle, who essentially disappeared from public life after his show ended. And since doing that, anything he does from now on will carry with it a precarious sense of doubt, like it might never happen, or that he'll run away like a frightened deer if we pay it too much attention.
But Chappelle, without hyperbole, has produced some of the best standup comedy the world has ever seen. Killin' Them Softly can go toe-to-toe with any special ever produced and, of course, his TV show has to be in the discussion as one of the best sketch shows of all time. So any talk of a real comeback has to be lauded just as much as it has to be carefully approached.
If this truly is his full-on return – even if it's headlining a few big shows and maybe a small tour in a year – it's a level of excitement not often experienced in the standup world. He might never do movies or television again, but he doesn't need to; this potential new era of his standup career will be plenty.