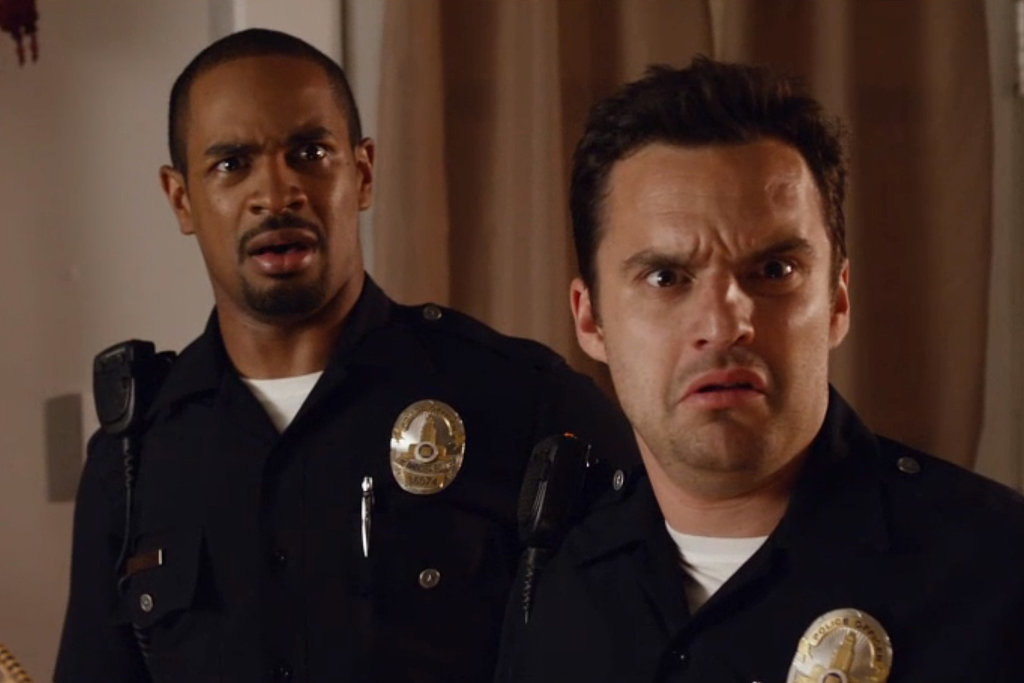 Red band trailers are a double-edged sword. On one hand, you get a better feel for what kind of movie you'll be seeing, but you'll also potentially be seeing some of the best R-rated content in it. In the case for Let's Be Cops, it at least gives the movie a fighting chance for an audience because its raunchiness and vulgarity will likely have to be the laurels upon which it rests.
So far, so good.
Starring Jake Johnson and Damon Wayans Jr. (both of whom you can currently enjoy on New Girl), Let's Be Cops looks like it could end up being a late-summer surprise. And the more we all see of Wayans Jr., the better. From his character of Brad on the criminally short Happy Endings to a solid bit part in The Other Guys, he always delivers and looks to have finally grabbed a next-level role.
As for Johnson, he's building a bigger name for himself as well, which is going to culminate in a little movie called Jurassic World, which will be out in 2015. That movie will reunite Johnson with Colin Trevorrow, who directed Safety Not Guaranteed.
Hopefully you're ready for all of the cop-related humor you can handle, because this brings the total number of cop comedies out this year to two, with 22 Jump Street being released two months earlier.
Also, is there some sort of vitriol for Rob Riggle? No one seems particularly enthused to see him in this, but I've enjoyed so many of his bit parts.