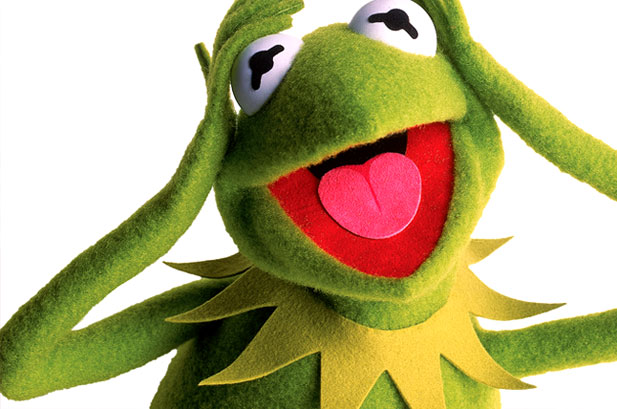 Kermit the Frog is a comedy icon and, naturally, deserves to be recognized whenever possible.
It stands to reason, then, that we should all be very pleased to see that our favorite frog has finally joined the world of Twitter, and you should be following him.
While we await the release of his new movie, Muppets Most Wanted, it is very satisfying to know that there is now an outlet where Kermit can share his thoughts on the world despite likely having to avoid constant hacking attempts by a jealous Miss Piggy. It's also going to be interesting to see how (or if) Kermit ever handles the overwhelming number of psychopaths that populate Twitter. If anyone can rise above it, it's him.
As we all know, the world is a better place with the Muppets in it. The group is as influential and entertaining as ever, and if meeting them isn't on your bucket list, then it's hardly a bucket list at all.